Conférences en anglais pour séminaires des juristes
Bien plus qu'un atelier de formation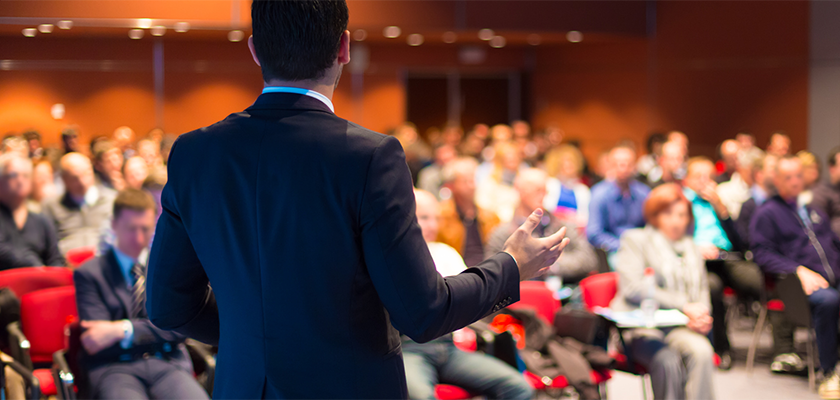 Les conférences en anglais pour séminaires des juristes de grands groupes industriels portent sur des thèmes fédérateurs susceptibles de générer des échanges parmi les participants et de donner lieu éventuellement à des initiatives de best practice par la suite. Chaque conférence dure environ une heure. On prévoit généralement de 15 à 30 minutes pour questions et discussions. Il est possible également d'organiser un panel de discussion composé de juristes de différentes régions, secteurs industriels ou domaines d'exercice.
Quatre thèmes sont proposés :
La Direction Juridique de l'An 2025
L'esprit business du juriste aujourd'hui
Transformer la Direction Juridique en centre de profit
Défis actuels et émergeants de l'exercice de la fonction juridique en entreprise
Les pages suivantes résument en anglais les contenus de ces conférences.
Le prix d'une conférence est de 3 850 € plus frais de déplacement et d'hébergement si le séminaire a lieu hors de France.
The Legal Department of the Future
INTRODUCTION: THE FUTURE IS NOW
Summary: Much of what we will be doing in the future as in-house counsel has already been postulated by visionary General Counsel while some of it is actually being applied in avant garde Legal Departments. The in-house counsel of the future is already here for some and that future is bright indeed. Your Legal Department will face the challenges of global legal departments in the era of the New Reality. Get ready for the roaring twenties!
PART ONE: IN-HOUSE COUNSEL OF THE FUTURE
Summary: This first part of the presentation will outline the respective profiles and roles, in the course of the next decade, of General Counsel, Associate General Counsel, Heads of Legal and in-house counsel. It will include new areas of law, extended functions of in-house counsel and new disciplines needed in legal department management. All of these changes will present interesting opportunities for both heads of legal and individual in-house counsel.
PART TWO: IN-HOUSE COUNSEL'S FUTURE WORKING ENVIRONMENT
Summary:The second part of the presentation addresses the anticipated changes in the working environment of in-house counsel as we go into the second decade of this century. It will cover the implications for your Legal Department of the extended functions of in-house counsel; new working tools and conditions and finally, adapting to redefined law firm structures, working methods and services.
---
Getting Closer to the Business of Your Company
INTRODUCTION: THE NEXT DIMENSION?
Summary: The rise of the in-house legal function in recent decades has increased Management's awareness of the positive contribution which lawyers can make to the business of the company. Hitherto considered a functional entity, the Legal Department has steadily asserted its role as strategic advisor often, in the process, extending its core function of legal counselling into hands-on risk management, pro-active resolution of business disputes, assertive intellectual property policy and even multi-disciplinary project management. More and more, Management and line staff are coming to expect a resolutely business-oriented approach from their in-house counsel.
THE NEW BREED OF LAWYER STRATEGIST
Summary: The Association of Corporate Counsel Value Challenge, the Gateway Model of the 21st Century Advisory Group along with successive initiatives on adding value are just some of the means by which in-house counsel have progressively come to consider themselves as active contributors to the business in recent years. Core competencies have been shaped, key performance indicators have emerged and benchmarking mechanisms have been devised to help in-house counsel evolve towards a business-focused problem-solving approach to handling issues.
ACHIEVING ENHANCED BUSINESS INTEGRATION
Summary: This second part of the presentation will outline various business integration tips and strategies for in-house counsel including value-added initiatives, aligning with business development objectives, establishing business culture building blocks, applying feedback techniques, associating outside counsel in business development etc. A selection of check-lists and self-assessment tools will be made available for inclusion in the documentation distributed to participants at the seminar.
---
The Legal Department as a Profit Centre
INTRODUCTION: THE GROWING DEMAND FOR LAWYERS AS BUSINESS STRATEGISTS
Summary: In the mid-nineties, the Legal Department of Du Pont Nemours took the daring and unprecedented step of transforming itself into a profit centre. Few have followed that example and yet, many believe that as Legal Departments progressively expand their horizons some will, as a consequence, face Management pressure to contribute more either by generating new business or by achieving noteworthy cost savings. So far, Michelin is the only company in France to have transformed its Legal Department into a profit centre, earning itself in the process the award of Best Legal Department Management Initiative of 2013. The controversial nature of this subject is such that it is best suited to a seminar of heads of legal.
PART ONE: THE PROFIT CENTRE CONCEPT AS APPLICABLE TO LEGAL DEPARTMENTS
Summary: It is an unfortunate fact of business life that sometimes things go wrong. Services are not delivered on time; products are shipped in a defective condition; patent royalties are miscalculated; M&A warranties are breached. A legal department can identify and pursue legitimate claims that might otherwise be missed for various reasons such as lack of resources, ignorance of the right to claim, other internal priorities etc, any of which could result in money being lost through failure to pursue a claim. Stated otherwise, the objective is not to generate claims nor to assert questionable ones, but rather to assert those claims that already exist and have merit. Again, the purpose is not to litigate but, on the contrary, to seek amicable settlement with a view to maintaining the business relationship. Having outlined the concept, this part of the presentation then outlines the organisational structure and methodology needed to enable the Legal Department function as a profit centre.
PART TWO: TARGET AREAS FOR A PROFIT-CENTRED LEGAL DEPARTMENT
Summary: This part of the presentation describes actual cases in the United States and Europe where, as in the case of Michelin, total annual recoveries have actually exceeded the operating costs of the entire Legal Department. These instances illustrate the wide scope that is often available to a Legal Department that has opted for a profit-centred approach to in-house legal service.
---
Current and Emerging Challenges for Global Legal Departments
Summary: Globalisation has progressively spread its tentacles throughout the corporate sphere, requiring Management to adapt to an entirely new environment. The impact of these changes on international legal departments has prompted a number of studies, reports and surveys all published within the past two years. They show a striking similarity in relation to the types of challenges facing corporate counsel to-day. This subject is thus ideally suited to a seminar for an international legal department since it reveals challenges facing in-house counsel everywhere, enabling participants to readily identify with them while also highlighting differences in particular parts of the world, allowing for panel discussion on how the legal department can adapt a global approach while also accommodating the specifics of particular jurisdictions.
Presentation: Seven major challenges facing global legal departments are presented, covering respectively:
Management of the Legal Department:
The expanding role of General Counsel
Dealing with ever scarcer internal human resources
Applying technology tools in the legal department
Optimising law firm involvement and outsourcing options
Areas of involvement of in-house counsel:
The challenges of increased business integration
Serving legal requirements in emerging markets
The growing demands of governance on legal resources